I help people communicate creatively online. One way is to share authentically who you are. Enjoy my story!
"That's YOU???
Those were my granddaughter's exact words upon flipping through an old scrapbook from my dad's college years that happened to have a few pictures of my younger self. The "Is that you followed quickly by…wait a minute…who is that?" It's great fun as a child begins to learn the relationships between people in a family. "So my dad is your son and on it goes". And with love and a smile, the conclusion, "you look different!" 
This blog is based on a business called StoryWorth branded as "the most meaning gift for your family".  
But first, I want to tell you about my favorite conversation I had with my grandmother. She was born way back in the 1890s living a life we would not recognize today.
My Grandmother's Story
I had a driver's permit back in the 1960s and would drive my dad through city streets (Rochester, New York), across town every Sunday to visit my grandmother.
My best memory is the day she shared a story when she was a young girl that went back to the early 1900s. She was out riding a horse and in a mood of rebellion (which happened rarely in her long life) switched from riding side saddle (which was the custom for girls at the time) and swung her leg around to ride like the boys.
She was excited and proud to share the story. Not a common side to my very serious, modest grandmother who was a minister's wife and spent many years as a missionary in Brazil where my father and her children were born.
My reaction was, "way to go, Gramma!"  That's the very same reaction I get from my adult children and grandchildren when stepping out and doing something of a surprise! But what a different world!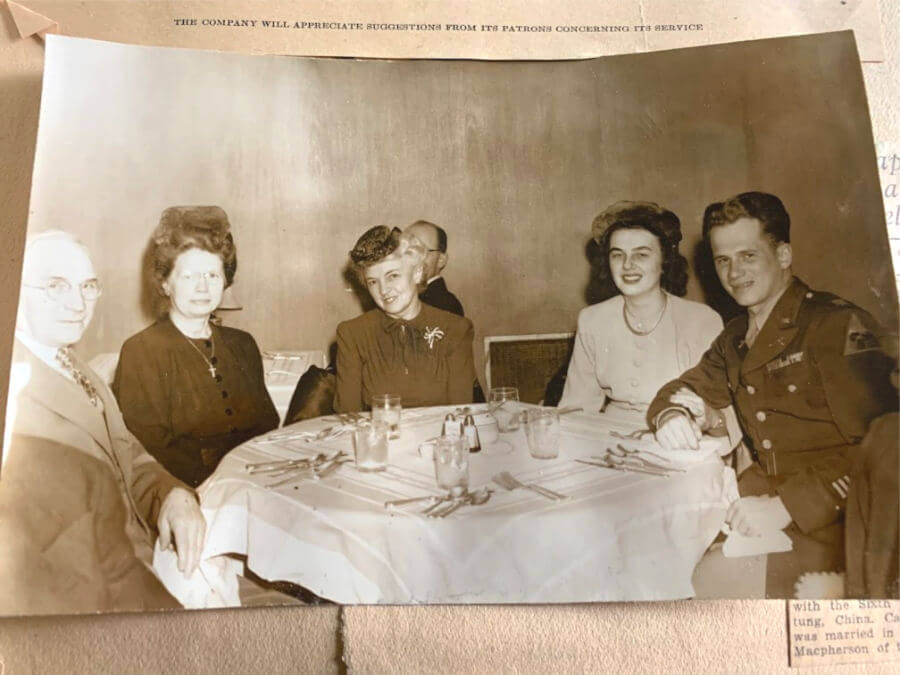 A snapshot of lives from the early 1940s
Photo  from left: Rev. Albert McClements (my wise grandfather who delivered fiery and occasionally long sermons), Florence McClements (the conservative horseback rider and proper minister's wife), Edith Macpherson (the not so conservative grandmother who loved working in the business world), Jean McClements (a young bride about to say goodbye to her husband for years for World War II), George McClements (a new husband ready to board a ship to cross the Atlantic and defend his country). Ages in this photo: Grandparents in their early/mid-fifties and parents 22/23 years old.
Sharing stories today
My 2019 Mother's Day gift from my son and daughter-in-law was a subscription to StoryWorth.
Each week, questions come through email. At the end of the year, we will have a collection of 52 answers printed in a keepsake book. Some examples of questions… 
Have you ever won anything?
Who is the funniest person in your family?
Describe one of your most memorable birthdays?
What is one of the bravest things you have ever done and what was the outcome?
What is your idea of perfect happiness? (the answer to this was captured in a photo)
Are you more like your mother or father? In what ways? (Still thinking about this…)
Some are easy to answer and others are quite difficult. Most send you looking back on life. And with that hopefully comes greater wisdom and self-awareness and a better understanding of how quickly the world changes.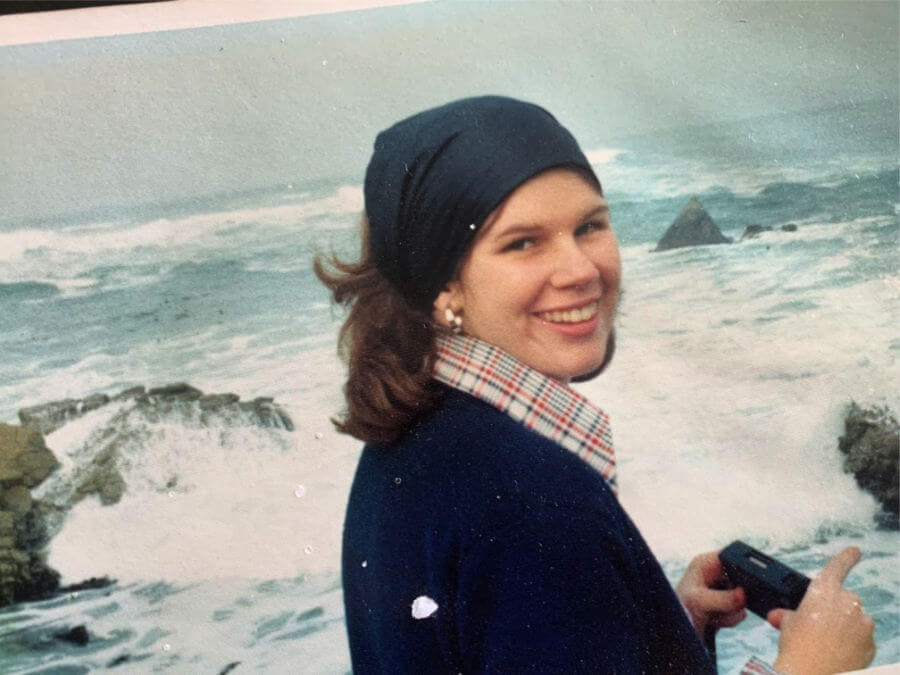 So, the answer is yes, Josselyn, that was me! That was me at 20 years old looking out at the Pacific Ocean with camera in hand! This is long before I imagined the family we would become. 
My hope with answering the StoryWorth questions is to share small bits of my life that bring my family smiles and understanding of growing up in a different time and a much different world than today. 
And to my grandmother, thanks for reminding me that you were once a young girl also who had those moments of real fun. It was my favorite conversation with you!
Much thanks to Brian and Jen for this gift and the opportunity to share my life and tell my story!
Visit StoryWorth at https://www.storyworth.com/  and give this gift to someone you love.