The best way to define ideal clients may be to sit down and think who they are solely from your experience.
No outside influence. No list of questions. No distractions. No trying to fit information into some defined format created by someone else.
When I first started my business, I fell into the same trap that most people do at the beginning. We are new and are anxious to start working. And in my case, there are many marketing services which I could provide.
My business changed when I decided to focus on one area. Websites. 
The following is a list of descriptors that I put together for who my ideal clients are. At first, I fell into the same trap as most businesses saying yes I can do many things.
And many businesses provide a wide range of marketing services. But my experience taught me when I was taking on the wrong projects; I was not happy. And the outcome was not satisfying. And finally, much time was wasted. I experienced the "if you are selling to everyone, you are selling to no one" wanting to say yes to all.
My Ideal Clients
Serious about their reputation online
Successful in their chosen field
Often not tech-savvy or limited on time to devote to their website
Want their website to reflect what makes them stand out
Desire input into their website
High level of self-awareness and what is right for them
Understand the value of updating content regularly
Want value for the money they spend
How do you find your clients or customers?
The best way for me is to have a strong presence online. Connecting through my websites, blogging, email marketing, Google places, and social media work well. And I back that up with building relationships in my community through memberships in Chamber of Commerce groups, Rotary, and non-profits. Getting out of my office is also beneficial to my mental health!
My clients are like me. Passionate small business owners growing businesses. They are the same group that I coached in business planning and marketing for many years. All different industries but very similar needs. It is a benefit when you relate well to your clients or customers.
Market to the needs of your customers!
An Example of My Ideal Client
Great websites come together best with the availability of great content.
Jenny Chambers, owner of Down on the Farm Preschool and Child Care, had been in operation for many years, stood out in the childcare industry, had a depth of knowledge about their business and worked hard on developing written copy for their website. had great facilities along with images and testimonials of the families they have served.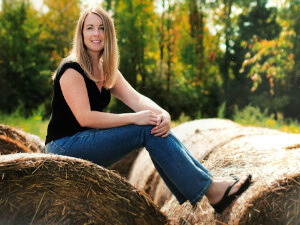 Now My Questions to You?
Who do you want to hear from today? Whether you are business to business or business to consumer, how will you connect today? And how will they find out about your reputation and the work you do?
Develop an understanding of your customer and continue to delve deeper. Learn how to address their challenges and solve their problems. Make their lives better!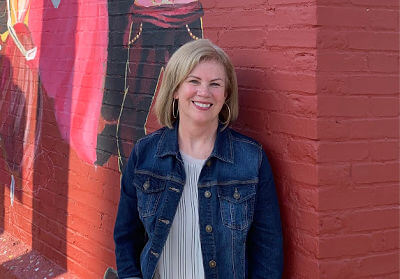 Nancy Johnson
Website Designer
Nancy loves working on all kinds of projects partnering with clients to create concise and creative websites that are easy to navigate and welcome users.
email: [email protected]
phone: (586) 817-9196